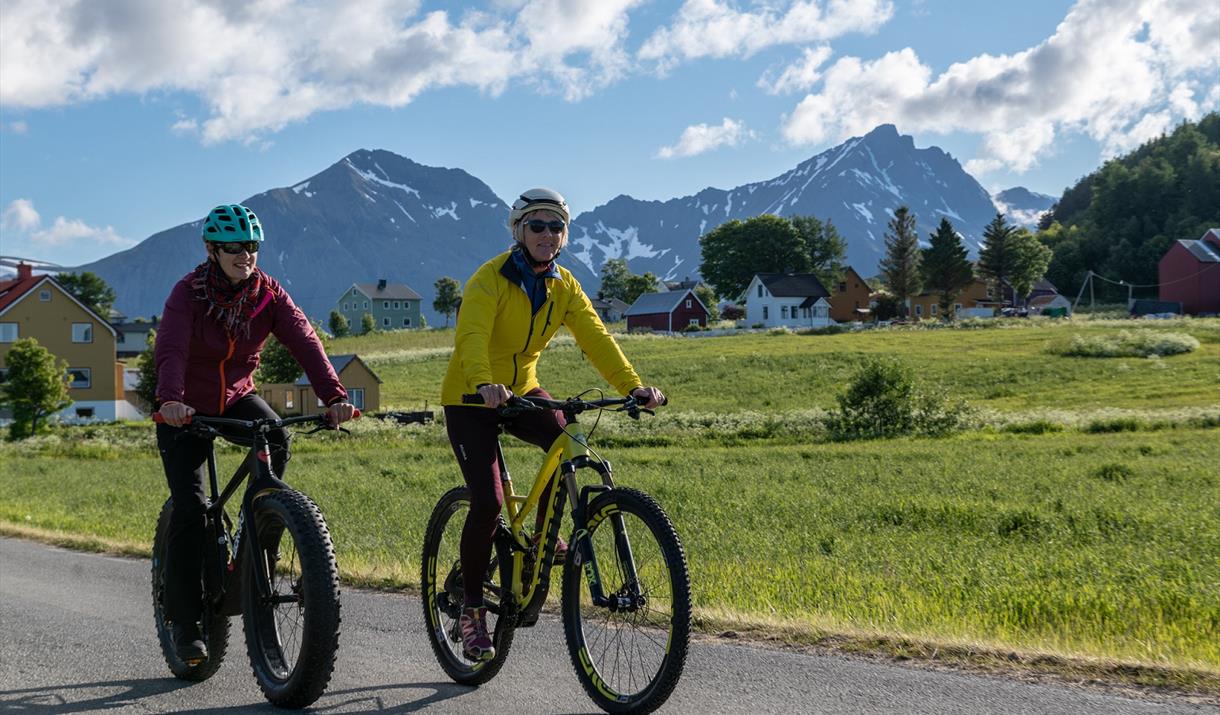 About
Join us on an electric bike experience in Tore Hund's kingdom. With your own bicycle driver and companion car, you will safely have a scenic and educational experience in our island kingdom outside Harstad.
The trip has a time frame of 7 hours, and the length of the trip is 66 km round trip. We cycle along the road all the time. To get from Grytøy to Bjarkøy, we have to go through an underwater tunnel that is 3.1 km long. Cyclists in tunnels are well notified with flashing lights both ways. If someone finds it uncomfortable to cycle there, they can be transported through by car.
There will be refreshments and guiding along the way and a light lunch at our place Midgard, which is located by the sea in Sundsvollsundet. There will also be a story told about our famous Bjarkøy chief Tore Hund and his role in the events of the battle at Stiklestad. Should anyone feel the need to take a refreshing bath in the sea, this can be done from our floating jetty.
On request only - email us for a quote.
Tripadvisor
Map & Directions