Highlights

Pay a visit to Bark Spiseri & Bar for warm smiles, a continental atmosphere and, not least,…
Food & Drink in Harstad
The fragrance of delicious seafood is present in the streets of Harstad while strolling through the urban center. The sight of people enjoying themselves in one of the many restaurants and cafes brings an urge to partake in the culinary atmosphere in Harstad. Sit down and be met with heartwarming hospitality, excellent service and a sense of home. Treat yourself to some of the best dining that Northern Norway has to offer in this beauty of a city.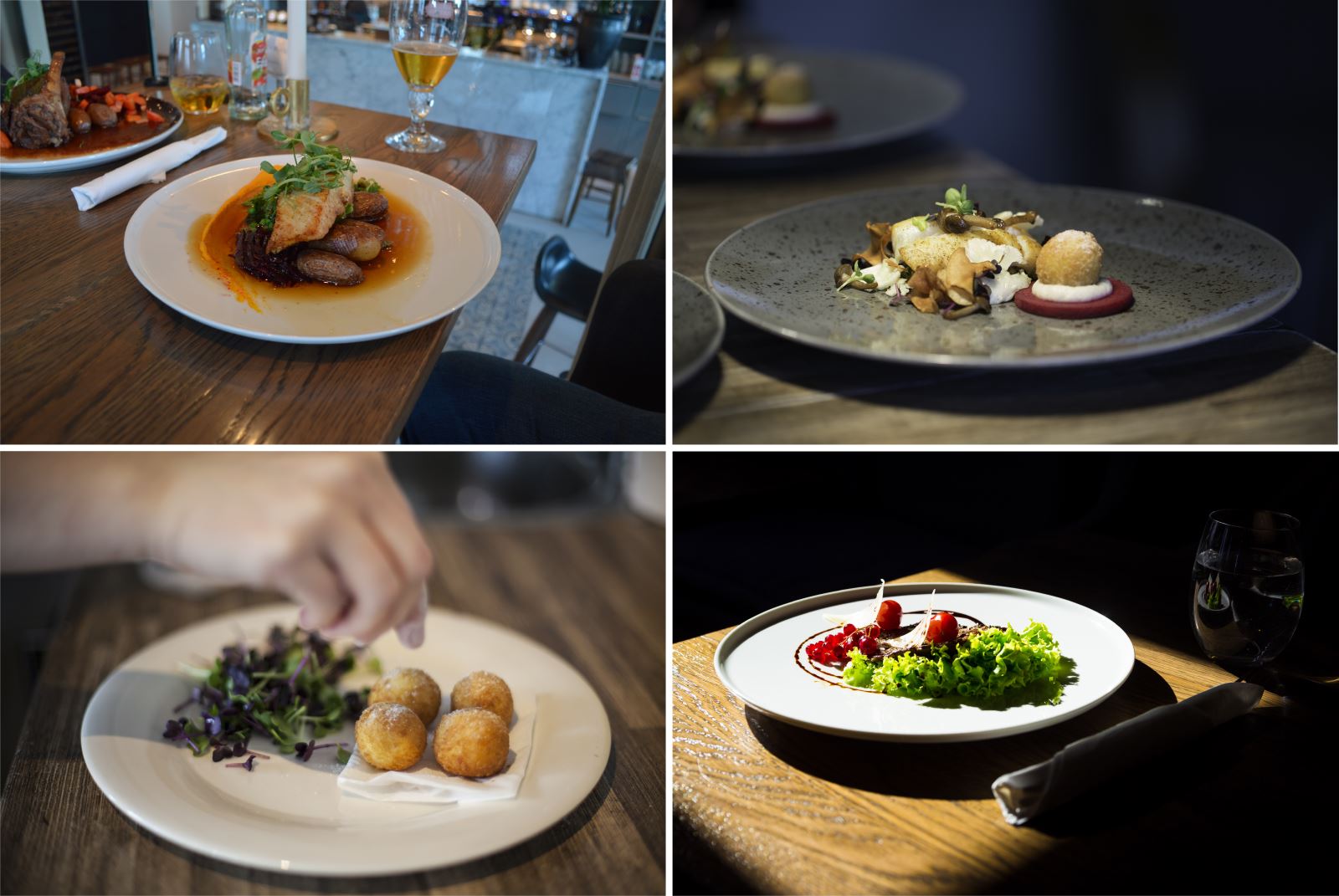 Harstad for a foodie
The sensation of great food experiences by local produce has become an important aspect for many tourists and weighs as heavily today as unique attractions and unforgettable activities do. Many regions throughout the world have evolved their culinary identity to a point where all the senses are cared for in such a manner. Harstad has become such a flourishing region – a destination of delicious delicacies that will leave you in a culinary statis and yearning for more.
Harstad however goes beyond the concept that is trending in the world right now. With access to Norway's best and freshest seafood within sight. It is not only the incredible varied selection of seafood coming from the archipelago that impresses visitors – it is also the artistry, care and love that goes into every single meal served. Deriving inspiration from centuries of local traditions and Northern Norwegian hospitality, Harstad is the gourmet city of the north.

Dinner with a Northern Norwegian view
Urban Harstad with its' cosy shopping streets and colorful atmosphere is a gorgeous place to enjoy the best food and drinks that Northern Norway has to offer. But wouldn't it be even better if you could have all these delicacies out on a boat in the archipelago, atop the mountain peaks or on the white beaches along the shore? We recommend dinner with a view in Harstad's beautiful landscape.
For the ultimate culinary treat, we recommend to tailor your own experience to your own needs! Want to eat delicious fish caught in the archipelago? What about dining on one of the many islands in the evening when the midnight sun roars high in the night sky – B&B Touring can assist with that! Having the meal of a lifetime on a sandy white beach, atop a mountain peak or at Nupen «the most romantic place in Norway» - Umami can help make that dream come true!
Come to Harstad - the gourmet city in Northern Norway, and partake in the culinary paradise that is seen, tasted and truly felt.