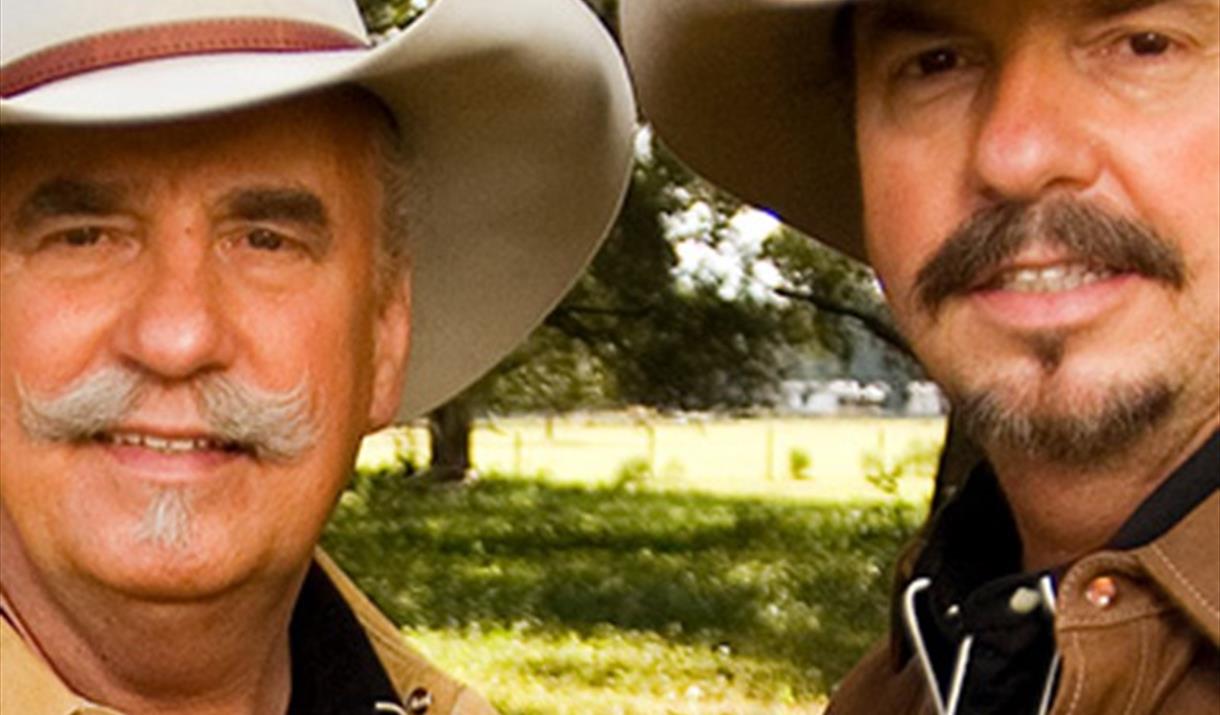 About
They are as active now as when they gave us country hits like "Let your love flow" and "If I Said You Had A Beautiful Body". The audience can expect a number of country hits when the legendary Bellamy Brothers enter the stage. And who knows, maybe this will simply be the last chance to see the brothers live?
Throughout their more than 50-year career, the brothers have released over 50 albums, touching people all over the world with their lyrics and melodies. Brothers David and Howard Bellamy started their musical career in 1968 and had their biggest success with the album "Let your love flow" in 1976. That album went to number one on Billboard, and over the years they have had 20 top positions on the charts. As recently as 2011, they also topped the VG list here at home.
The American duo's breakthrough came with the hit "Spiders & Snakes". The song was a huge success and sold more than three million copies, and this led to them rising as one of the truly great artists of this time. However, it only really took off when "Let your love flow" came out in 1976. It was on the international charts for so long that they built up a huge following worldwide. One can safely say that love flowed when they toured the world and shared stages with, among others, The Doobie Brothers and The Beach Boys.
"We are a wayfaring people," grins Homer when we ask how they still manage 200 concerts a year. "I think it's even bigger now than in the 80s. I think the same people who grew up with us have raised a whole new generation of Bellamy fans. It warms a musician's heart when many young people come to our concerts"
Tripadvisor
Map & Directions