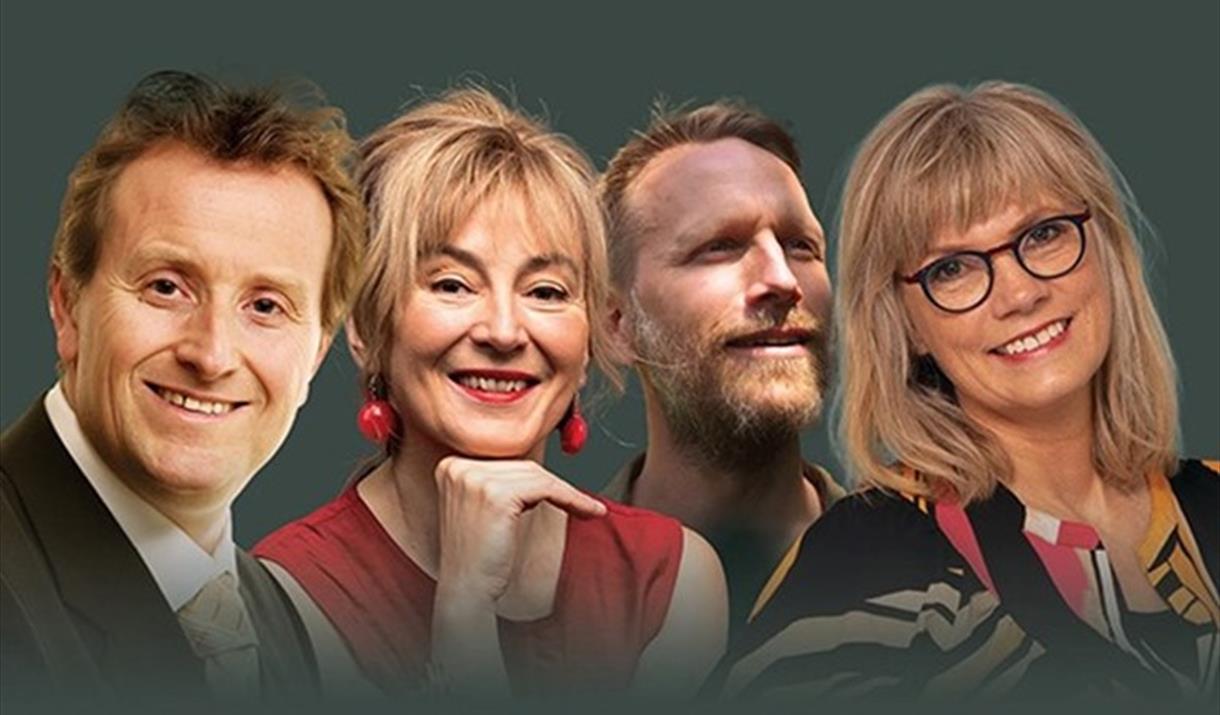 About
At this concert, you will not only get to experience the Arctimus trio (Erika Toth and Runa Bergsmo from Scene Nord, with the pianist Kristian Lindberg from Oslo) but also Northern Norway's perhaps funniest tenor, John Kristian Karlsen from Fauske.
These musicians deliver high artistic quality without stiffness, and the music they perform goes straight to the heart. Exuberant, dynamic, moving, with beautiful melodies and great emotions – classical music is anything but boring! Not to mention John Kristian's Northern Norwegian mood and humor; whether he is looking for a womanizer in the form of Papageno, or has to solve the entire town's problems as the handyman Figaro, he knows how to entertain an audience.
Come and get a fresh top-up of lovely tones and good mood! You will definitely go home with a catchy tune in your head and a happy feeling to live on for the rest of the day.
Contributor
Erika Toth, violin
Runa Bergsmo, cello
Kristian Lindberg, piano
John Kristian Karlsen, tenor
Tripadvisor
Map & Directions