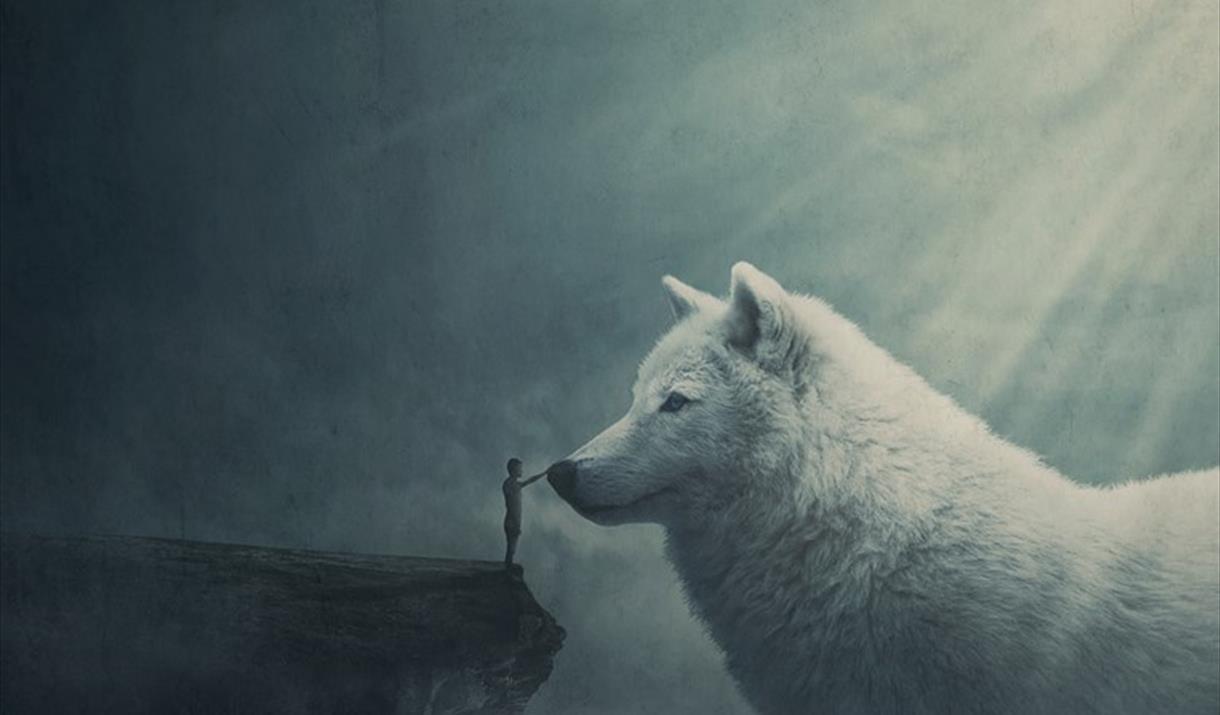 About
Bohtos dál dat beana
A story about the love between a man and his dog, about blood revenge and the restless waiting.
"Shoot the dog, I say. And I see her standing and looking down. The dog cannot be killed, it is not possible to kill dogs. She says the dog has been shot. Someone has killed the dog. He has shot the dog and he is going to die. Tonight he will die." Jon Fosse himself has said this about the dog as a motif: "I think that the dog has something to do with languageless understanding, and perhaps I try to approach, to write out, a kind of languageless understanding, for example in the breaks in the play. Having said that, it sounds a bit wrong. I think we must be preoccupied with something, waiting for something, for the Dog, for God, for the Lover, for Godot."
Ráhkisvuođamuitalus muhtin olbmá ja su beatnaga birra, mávssaheami ja másohis vuordima. "Beana báhččon, logan, ja oainnán su čuožžume ja guovlá vulos. Ii beana sáhte leat báhččon, beatnagiid ii sahte goddit. Son lohka beana lea báhččon, muhtin lea goddán dan. Son lea báhčán beatnaga ja son galgá jápmit. Dán eahkeda galgá son jápmit." Jon Fosse lea ieš lohkan ná fáttá beatnaga birra. "Mun doaivvun beana lea juoga dego gielahis áddejumi birra sáhkan, ja mun geahččalan várra čállit dan čuvgehusa gielalaš ipmárdussii bihtá bottožin. Go dan čučuččuhan, de aŋkke orro boastut. Mun doaivvun mii fertešeimmet beroštit mas nu, ja vuordit juoidáid, nugo Beatnaga, Ipmila, Ráhkkása, Godota.
The performance is subtitled in Norwegian.
Čálli/By: Jon Fosse
Heiveheaddji ja Bagadalli/Processing and Instructor: Leif Stinnerbom
Sámás/Sami translation: Britt-Inga Vars
Šuokŋadahkki/Composer: Magnus Stinnerbom
Bivttashábmejeaddji/Costume designer: Inger Stinnerbom
Lávdehábmejeaddji/Scenographer: Ole Thomas D. Nilut
Neavttárat/Actors: Egil Keskitalo, Nils Henrik Buljo, Iŋgor Ántte Áilu Gaup
Tripadvisor
Map & Directions